So in my scenario, I ran a script that takes all SharePoint services offline for when I wanted to start patching, little did I realise (or read the script), it also takes IIS offline to disabled mode.
Once I completed the patching, I ran the SharePoint Products Configuration Wizard, as you do. To which I then came across the screenshot below.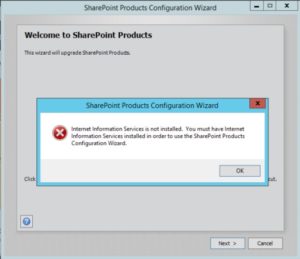 So first off, I know IIS is on the server and SharePoint fully configured so I knew somehow it was disabled. Fortunately I knew where to check this, if you open the start window and type 'Services', then look for IIS Admin Service. In my case, this was disabled due to a script I ran, to change this, right click it and go to properties, then set from disabled to Automatic.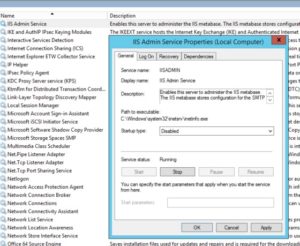 Now try running the SharePoint Products Configuration Wizard and see if you experience the same issue. Hopefully you don't and you progress to the next screen which will look similar to the below!